Benefits of Choosing ADDS
Benefits of Choosing ADDS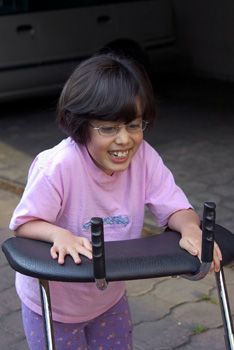 Why Choose ADDS For Your In Home Care
At Advanced Developmental Disabilities Services (ADDS), we put families first. Our foremost goal is to make a difference in the lives of our clients, and we strive to provide nothing but exceptional care time and time again. By offering the highest pay rates in Arizona, we are able to attract the very best and most qualified providers for your family! Learn more about why you should choose to work with us for your home care agency and get in touch with our team today!
To better meet your needs, we offer a variety of programs that provide a wealth of benefits for our clients and providers. This includes our home and community-based services that provides high-quality care to individuals with special needs to our innovative adult day care facility for adults with special needs, ages 18 and up.
Participants of our home and community-based services and our adult day care facility program experience an increase of:
Self-Worth

Self-Respect
Self-Esteem
Self-Sufficiency
Independence
Dignity
Happiness
Respect for Others
Tolerance of Others
Social Skills
Academic Skills
And Much More
The advantages of choosing ADDS for your in-home care and on-site day center services include:
Experienced Providers

Warm and Compassionate Environment
Skilled Teachers and Providers
CPR, First-Aid-Certified, and Arizona Fingerprint Clearance Card-Carrying In-Home Direct Support Providers
State-of-the-Art Adult Day Treatment Facility
Transportation to and from Adult Day Center Provided within a 10-15 Mile Radius in Most Instances
Exceptional Education Programs
Contracted with the Department of Economic Security to Provide Home and Community-Based Services in Arizona
Contact ADDS
We'd love to talk to you today about our life-changing in-home care for individuals with special needs and our on-site day treatment center services for developmentally disabled adults. Contact us for more details on our direct support programs at 602-828-7807.
Our Home and Community-Based Services benefit a wide variety of Arizona residents, including those in Scottsdale, Phoenix, Carefree, Tramonto, Anthem, Cave Creek, Tempe, Mesa, Chandler, Queen Creek, Black Canyon City, Prescott, Flagstaff, Surprise, Peoria, Glendale, and more.
Visit our Contact Us page to get in touch with our team today and find quality, reliable, and safe care for your loved one.