Attendant Care
Attendant care is a non-medical service that provides direct physical assistance to adults and children with special needs and disabled people who are unable to perform these daily tasks themselves. Whether it's meal preparation or bathing assistance, our Direct Support Providers will treat your loved one with compassion, dignity, and respect. At Advanced Developmental Disabilities Services, we're proud to offer the highest pay rates for our team members and care providers in Arizona, so our clients and their families can rest assured that we are able to attract the very best and most qualified providers for your needs!
Services You Need At Home
Attendant care services are designed to help a wide range of individuals of all ages function better throughout their daily activities. Whether you're interested in these services for yourself, for your child, or for a loved one, we're proud to provide the assistance needed to ensure a high quality of life and the best care possible at all times.
Some of our attendant care services for adults and children with special needs include:

Walking Assistance

Bathing Assistance

Hygiene Assistance

Eating Assistance

Dressing Assistance

Light Housekeeping

Medication Reminder

Transferring

Toileting

Errands

Grocery Shopping

Meal Preparation

And More!
Whether you need short-term care for your family member or consistent assistance while raising your child with developmental disabilities, you can count on ADDS to provide the care and services you need most. Contact us today to learn more about Attendant Care Services and to get started with enrollment.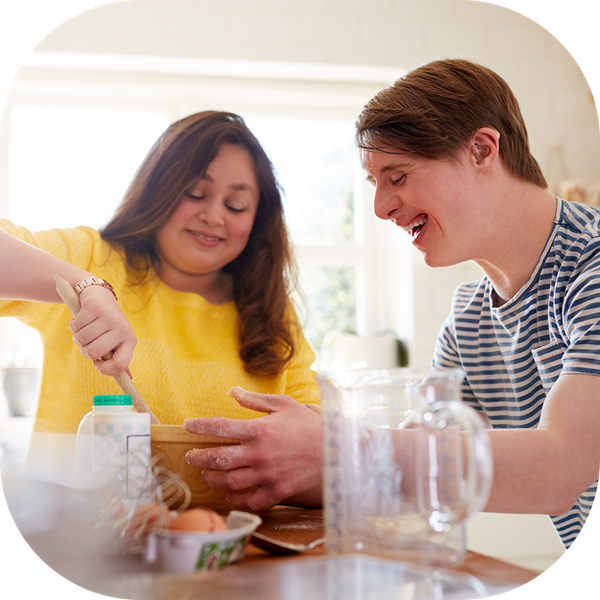 Trusted Providers and Team Members
At ADDS, our team is committed to ensuring the safety of our clients, as well as the highest level of quality in care. That's why our attendant care providers are all required to be and maintain a CPR and first-aid certification. Our care providers are all required to maintain clean driving records at all times, so they can safely and reliably provide transportation to our clients if needed. In addition to certifications, all staff members of Advanced Developmental Disabilities Services must pass an FBI background check and obtain a Level 1 Arizona Fingerprint Clearance Card, so our clients and their families have peace of mind that our team is trustworthy, caring, and focused on the wellbeing of the clients we're working with.
Services Available Throughout Arizona
Contact ADDS Today
When you partner with ADDS for attendant care services, you can rest assured knowing that your loved one is in good hands at all times. Our team is made up of experienced, qualified, and certified professionals who are passionate about what we do and dedicated to providing top-quality care for our clients at all times. At ADDS, we also offer a Parent Provider program that provides full training and certifications to parents so they can become paid providers for their children. We pay our Parent Providers the highest pay rates in Arizona, which helps us ensure great care for clients and the families we serve. If your family has a loved one or a child who deserves quality attendant services and care, don't wait! We would love to talk to you about our life-changing, in-home attendant care services so get started by contacting us for more details on our residential attendant care services today.