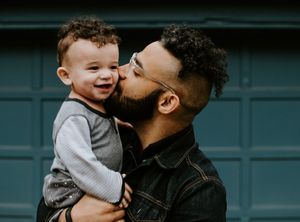 Parent Providers
AHCCCS and the Arizona Division of Developmental Disabilities (DDD) is now allowing a new great way to support families who need Habilitation and Attendant Care services for their child. Parents that are unable to find enough help from outside providers, can now be paid to provide these services themselves.
In 2020, DDD announced that parents can be paid as Temporary Direct Care Workers for their own children. The purpose of this option was to give parents (or guardians) another way to ensure that their child could continue to receive Habilitation or Attendant Care services without having outside providers come into the home during COVID. Since parents cannot work another job while providing these services for their child, DDD allows parents/guardians to be paid for providing these services. AHCCCS has announced that this option will be available until at least September of 2024.
Now more than ever it's critical to keep your loved ones safe at home. Paid Family Caregiving empowers you to care for your loved one in a safe space. ADDS is the highest paying agency in the state and we keep families together by offering financial support to individuals dedicated to providing support for their loved ones.
Why Be a Parent Provider with ADDS?
Highest paying Agency in the state of Arizona
Streamlined hiring process to get you certified and providing services easily and quickly.
Will show you how all of the income earned from providing these services can be TAX-FREE.
With the income earned being tax free, we offer Parent Providers the choice of being Independent Providers or employees.
Advanced Developmental Disabilities Services (ADDS) has taken several steps to make the process to help parents become Direct Support Providers for their children quick and easy. Contact us now to get the process started.
How to particpate
At Advanced Developmental Disability Services, we help parents get set up as providers for their Children. We believe there is no better care giver for a child than their parent, and we want to make sure you are receiving the necessary compensation for it! Contact us today for additional information on how to participate in this program.