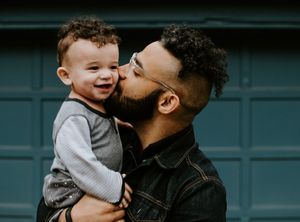 Parent Providers
AHCCCS and the Arizona Division of Developmental Disabilities (DDD) is now allowing a new great way to support families who need Habilitation and Attendant Care services for their child. Parents that are unable to find enough help from outside providers, can now be paid to provide these services themselves.
In 2020, DDD announced that parents can be paid as Temporary Direct Care Workers for their own children. The purpose of this option was to give parents (or guardians) another way to ensure that their child could continue to receive Habilitation or Attendant Care services without having outside providers come into the home during COVID. Since parents cannot work another job while providing these services for their child, DDD allows parents/guardians to be paid for providing these services. AHCCCS has announced that this option will be available until at least September of 2024.
Now more than ever it's critical to keep your loved ones safe at home. Paid Family Caregiving empowers you to care for your loved one in a safe space. ADDS is the highest paying agency in the state and we keep families together by offering financial support to individuals dedicated to providing support for their loved ones.
Benefits of Being a Temporary Parent Provider
Being a parent provider comes with a multitude of perks and rewards that make the experience fulfilling and meaningful. Here are some of the perks of being a parent provider:

Emotional connection:
Building a strong emotional connection with your children is a priceless perk of being a parent provider. Witnessing their growth, milestones, and achievements fosters a sense of pride and happiness.

Personal growth:
Parenting challenges you to continually learn and grow as an individual. You acquire new skills, broaden your perspectives, and develop patience, empathy, and resilience. Parenthood provides ample opportunities for self-reflection and personal development.

Life's purpose:
Many parents find that being a parent provider gives them a strong sense of purpose. Nurturing and guiding your children toward becoming independent, confident, and compassionate individuals can give you a profound sense of fulfillment and satisfaction.

Learning from your children:
Children have a way of teaching their parents valuable lessons about life, resilience, curiosity, and joy. They bring fresh perspectives, creativity, and a sense of wonder that can inspire and enrich your own life.

Shared experiences and memories:
Being a parent provider allows you to create lifelong memories with your children. From family trips to everyday moments spent together, you have the opportunity to build a treasure trove of shared experiences and special memories.

Seeing your children thrive:
One of the most fulfilling aspects of being a parent provider is witnessing your children's growth and accomplishments. Seeing them thrive academically, socially, and emotionally, and knowing that you played a part in their success, brings immense pride and joy.
Being a temporary parent provider is a multifaceted role that brings numerous rewards and perks. While it may have its challenges, the love, joy, personal growth, and deep connections forged along the way, make it an incredibly rewarding journey.
Taking a Break
As a provider of respite services, our team at ADDS understands the importance of supporting parents and caregivers who take care of individuals with special needs. Our respite programs are designed to offer temporary relief and a much-needed break for caregivers while ensuring that their loved ones receive quality care in a safe and supportive environment.
We want to help parents and anyone who needs a well-deserved break from caring for their loved ones so they can concentrate on self-care. Here is how we can help: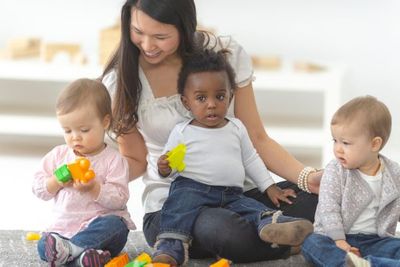 Compassionate and Qualified Care:
Our team consists of compassionate and trained respite providers who have experience in caring for individuals with diverse special needs. We carefully select our providers based on their expertise, skills, and commitment to delivering exceptional care. They undergo thorough background checks and receive ongoing training to ensure they meet the unique needs of each individual.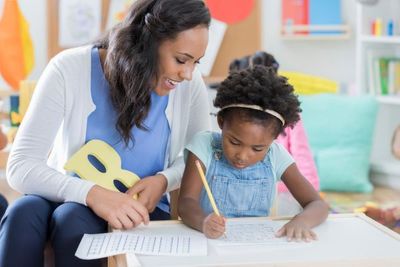 Tailored Respite Plans:
We understand that every family's situation is different, and that's why we offer customized respite plans. Our goal is to provide the flexibility and support that meets the specific needs of each family. Whether you require respite care for a few hours, a day, overnight, or even longer periods, we work closely with you to create a plan that fits your schedule and preferences.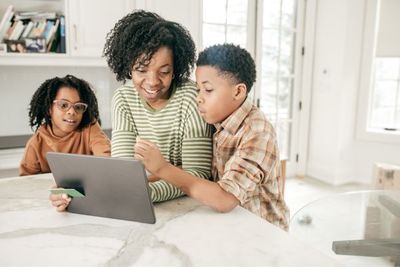 Individualized Care:
We prioritize individualized care, taking the time to understand the unique needs, routines, and preferences of the individuals we serve. We collaborate closely with parents and caregivers to ensure that our respite services align with the individual's care plan, providing continuity and consistency of care.
We strive to give parents and caregivers peace of mind during their respite periods. Knowing that your loved one is in capable hands allows you to take a much-needed break and focus on your own well-being. Our reliable and trustworthy respite providers create a seamless transition, so you can relax and recharge with confidence. Contact us if you need a break to revitalize yourself. We are happy to help!
Why Be a Parent Provider with ADDS?
Highest paying Agency in the state of Arizona
Streamlined hiring process to get you certified and providing services easily and quickly.
Will show you how all of the income earned from providing these services can be TAX-FREE.
With the income earned being tax free, we offer Parent Providers the choice of being Independent Providers or employees.
Advanced Developmental Disabilities Services (ADDS) has taken several steps to make the process to help parents become Direct Support Providers for their children quick and easy. Contact us now to get the process started.
How to particpate
At Advanced Developmental Disability Services, we help parents get set up as providers for their Children. We believe there is no better care giver for a child than their parent, and we want to make sure you are receiving the necessary compensation for it! Contact us today for additional information on how to participate in this program.