Adult Day Treatment And Training Program
Adult Day Treatment Services
Advanced Developmental Disabilities Services (ADDS) is proud to offer our adult day treatment program for adults with special needs aged 18 and up. Our adult day treatment program is designed to help individuals with developmental disabilities in becoming participating members of their community. Learn more about our adult day treatment services and get in touch with our team to schedule services today!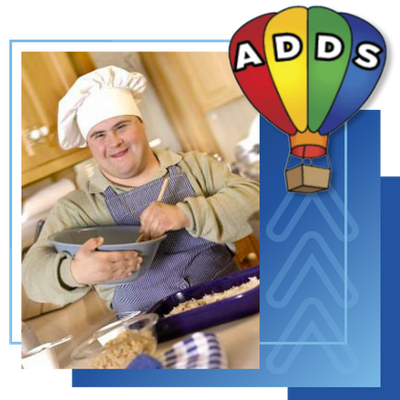 Our team of dedicated staff includes experienced and dedicated providers who work with our clients in both one-on-one and in group settings to help our clients continuously grow and learn. Our unique adult day treatment and training setting focuses on the meaningful enhancement of identified skill areas paired with new and exciting experiences to keep our participants interested, engaged, and most importantly, having fun while they learn.
To ensure all participants' complete safety, our adult day care staff is CPR and first-aid-certified and required to maintain clean driving records at all times. In addition, all staff members must pass an FBI background check and obtain a Level 1 Arizona Fingerprint Clearance Card, so our clients and their families have peace of mind that our team is trustworthy, caring, and focused on the wellbeing of the adults we're working with. For your convenience, our staff provides transportation to and from our adult day care center within a 10-15 mile radius in most instances. If you are outside of this radius, please contact us to discuss transportation arrangements if you need assistance.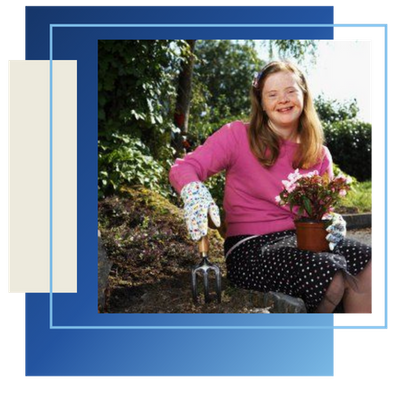 About the Adult Day Treatment Program
Designed to enhance the lives of individuals with special needs, our adult day treatment center teaches everything from academic topics, to daily living activities, to social topics like how to get along with others in different types of settings. Our participants arrive each morning to a warm and compassionate atmosphere that encourages the development of self-worth, self-esteem, tolerance, and independence. Each day our participants are taught vital skills that they will use throughout their entire lives, from cooking and cleaning to money management and essential social skills to ensure they have the ability to adapt to a wide range of situations.
With daily guidance from our direct care staff, our adult day treatment participants work toward their personal goals and develop real-life skills that will help them not only take care of themselves but also to be independent within their community.
We look forward to helping your family member or loved one reach their full potential within our treatment program, so contact us to get started by enrolling with us!
Our Adult Day Care Program Includes Activities Like

Indoor Exercise/ Stretching

Cooking Classes

Individual Goals

Academics

Afternoon Walks

Movie Time

Music Group

Current Events

Arts and Crafts

Group Therapy

Community Outings

Life Skills Classes

Money Management Classes

Social Development Classes

Self-Care Classes

Communication Classes

Volunteering within the Community
We are always looking for skilled, experienced, compassionate, and highly motivated individuals to join our adult day treatment program team, so if you think you're the right fit and want to make a difference in our community, please view our Careers page to learn more and apply.
Contact ADDS To Get Enrollment Information
We'd love to meet with you to discuss our life-changing adult day treatment program for adults with special needs. Our adult day treatment center is located just south of Anthem on Carefree Highway but is open to all metropolitan Phoenix residents aged 18 and up residing in Phoenix, Carefree, Tramonto, Anthem, Cave Creek, Desert Hills, and the Happy Valley area. Get in touch with us today to learn more about becoming part of the ADDS team or sign up for our adult day treatment programs!