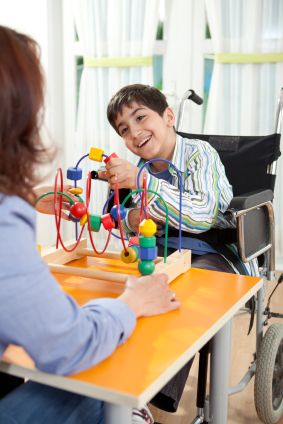 Respite Services
Respite care is a non-medical service designed to give parents or guardians a break from the everyday routine of raising an individual with special needs. Available as short-term temporary care, our Respite Providers can handle a variety of services while you are away at work, running errands, relaxing, or going out for entertainment. Our compassionate providers are trained to handle all in-home and community respite services, from going out into the community to doing fun activities at home, so you can rest assured your loved one is in capable hands. By offering the highest pay rates in Arizona, we are able to attract the very best and most qualified providers for your family! Learn more about our respite services and get in touch with us today!
To ensure the safety of each of our clients, each of our Direct Support Providers is CPR and first-aid-certified. In addition, all staff must pass an FBI background check and obtain a level 1 Arizona Fingerprint Clearance Card.
Our respite services are available throughout Arizona, including Scottsdale, Phoenix, Carefree, Tramonto, Anthem, Glendale, Cave Creek, Surprise, Peoria, Tempe, Mesa, Chandler, Queen Creek, Black Canyon City, Prescott, Flagstaff, and more.
Learn more about our Habilitation Services
Some of our respite services for adults and children with special needs include:
Ensuring Clients' Safety

Going out into the community
Recreational Activities
Entertainment
Ensuring parents and guardians get time off
Just being with a client and keeping them safe
Contact ADDS
If you're looking to become a respite provider, we are always looking for skilled, experienced, compassionate, and highly motivated individuals to join our team. Please view our Careers page or reach out to us today for more information.
We'd love to talk to you today about our compassionate in-home respite for adults and children with special needs. Contact us at 602-828-7807.
We can also be reached through our Contact Us page for any questions about our in-home respite services for adults and children with special needs. Get in touch with ADDS today!